If you want the ball to get moving you've got to get your body moving and this very simple exercise is a little gem that we all should be practicing on a regular basis. I find it to be an excellent reminder of the tilts, turns and stretches we need to incorporate into the golf swing. Watch…
A few checkpoint to keep in mind when doing the exercise:
Hold a club across your shoulders by crossing your arms across your chest

Position the handle of the club on the lead/target side of your body

In the backswing get the handle to point at the ball or where the ball would be

Allow the trail side to extend and the trail knee to straighten

The lead side should feel low and the trail side high as it stretches and extends

Repeat these feels as the swing moves into the downswing and follow through

In the post impact portion of the swing the trail side lowers/shortens while the lead side will elevate and extend
This exercise does such a good job at reminding us what a real swing should FEEL like. While the positions of the drill are a little extreme they carry through nicely into an actual shot. I know this simple, take home exercise will go a long way towards helping a large percentage of the golfers that show up on my lesson tee. Give it a try!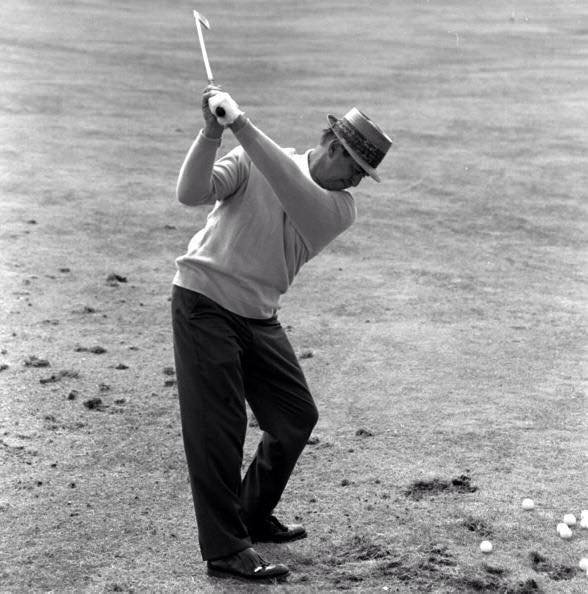 Well hello, I'm a blogger. This is not my day job. It's just something that I really like to do when the occasion arises and on any evening after dinner or dinner time .I like to play with food and make recipes that are pretty easy to put together, but interesting. and new. I love trying out new recipes and cooking with my family and friends, who are very supportive of what I do. .My name is Jolie and I'm a mom of 3 kids.
My oldest just started college this year and what I love most about blogging is bringing some of the things that are in our home to other people who want to cook at home too. I love talking about what we cook, seeing how others prepare meals and sharing photos along the way. .Hi Jolie, welcome to my blog! I read your profile and see that you're a mom of 3 kids. What is your youngest age? What do they enjoy doing? My youngest son is 3 years old, my oldest one just graduated from high school and will be starting college soon and the middle one is 12 years old.
I write online from the comfort of my own home to help people lead better lives. These non-fiction, educational articles went on to become one of the largest blogs in the world. I also like escaping outside on a family hike or run.